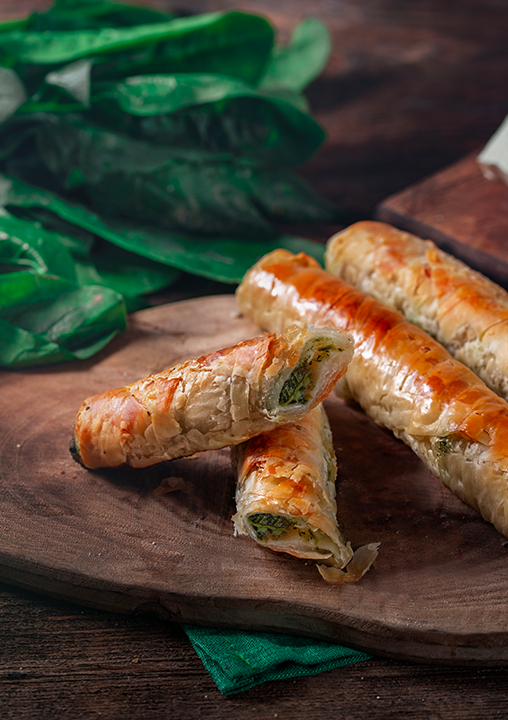 The name is mini, but its taste is huge ... It is impossible to resist the attraction of our crispy mini roll pastries! You will be addicted to the insatiable taste of practical flavors...
Types:
- With Cheese
- With Spinach and Cheese
- With Potato
- With Minced Meat

Cooking Advice & Tips
- Preheat your oven at 180°C.
- Remove the pie from the freezer
- Put the pies in the middle position of the preheated oven.
- Bake at 180°C for 18-20 minutes.
- The cooking time and oven degree vary according to your taste and oven charactaristics.
- The cooking values given above are for household ovens. Cooking times and degrees vary in industrial ovens.
Caution: This product is not suitable for microwave and pan.
Product Information